Risata Moscato D' Asti (Italy)
Glass $7  -  Bottle  $33
Baron De Seillac Blanc (France)
Glass $6  -  Bottle  $28
Risata Moscato D' Asti (Italy) 187ml
Bottle  $6
Santa Margherita Prosecco Brut (Italy)
Bottle  $48
Moet Chandon Champagne (France)
Bottle  $95
Rabble Wine Co. Rose (Paso Robles, CA)
Glass $8  -  Bottle  $38
Clifford Bay Sauvignon Blanc (Awatere Valley, New Zealand)
Glass $7  -  Bottle  $33
Pineridge Chenin Blanc Viognier (Oakville, CA)
Glass $6  -  Bottle  $28
Chasing Venus Sauvignon Blanc (Marlborough, New Zealand)
Glass $8  -  Bottle  $38
Evolution Riesling Sokol Blosser (Dundee, WA)
Glass $7  -  Bottle  $33
Kiona Riesling (Benton City, WA)
Glass $7  -  Bottle  $33
Cline Cashmere White Blend (Sonoma, CA)
Glass $7  -  Bottle  $33
Foris Pinot Blanc (Cave Junction, CA)
Glass $7  -  Bottle  $33
A to Z Pinot Grigio (Newburg, OR)
Glass $7  -  Bottle  $33
Santa Margherita Pinot Grigio (Italy)
Glass $9  -  Bottle  $42
Chalk Hill (Sonoma, CA)
Glass $9  -  Bottle  $42
Sea Sun (Fairfield, CA)
Glass $8  -  Bottle  $38
Trapiche "House" (Mendoza, Argentina)
Glass $5  -  Bottle  $22
Mer Soleil Reserve
Glass $8  -  Bottle  $38
Trapiche "House" (Mendoza, Argentina)
Glass $6  -  Bottle  $28
Roco "Gravel Road" (Willamette Valley, WA)
Glass $8  -  Bottle  $38
The Four Graces (Willamette Valley, WA)
Glass $9  -  Bottle  $42
Carmel Road Monterey (Soledad, CA)
Glass $8  -  Bottle  $38
Angeline Reserve Merlot (Paso Robles, CA)
Glass $6  -  Bottle  $28
Marietta Romon Zinfandel (Geyserville, CA)
Glass $9  -  Bottle  $42
Cline Old Vine Zinfandel (Lodi, CA)
Glass $7  -  Bottle  $32
Marietta Arme (Geyserville, CA)
Glass $9  -  Bottle  $42
Raymond R/Collection (Saint Helena, CA)
Glass $9  -  Bottle  $42
McManis (Ripon, CA)
Glass $7  -  Bottle  $33
Bonanza "Caymus Vineyards" (Fairfield, CA)
Glass $8  -  Bottle  $38
Trapiche Broquel "House" (Mendoza, Argentina)
Glass $6  -  Bottle  $28
Seven Deadly Red (Lodi, CA)
Glass $8  -  Bottle  $38
Trapiche Oak Cask Malbec "House" (Mendoza, Argentina)
Glass $6  -  Bottle  $28
Jim Barry "Lodge Hill" Shiraz (Clare Valley, Australia)
Glass $9  -  Bottle  $42
Kiona "Estates Cuvee" Red Blend (Benton City, WA)
Glass $7  -  Bottle  $33
Trapiche Oak Cask Red Blend "House" (Mendoza, Argentina)
Glass $5  -  Bottle  $24
Mintini
The perfect after dinner cocktial made with Belvedere Vodka, Grand Marnier, & White Creme de Menthe.
Mint Chocolate Kiss Martini
The ideal finish to a fabulous meal made with Grey Goose Vodka, White Creme de Cacao, & Green Creme de Menthe.
Carribbean Spice Martini
A blend of Premium Spiced Rum & Creme de Banana.
Starburst Martini
Another fruity favorite of Grey Goose Vodka, Strawberry Schnapps, Pineapple Juice, & a dash of Sweet and Sour.
Bikini Martini
A tribute to the beach featuring Absolut Citron Vodka, Malibu Rum, & Pineapple Juice.
Raspberry Truffle Martini
A sinful treat combining Grey Goose Vodka, Baileys Irish Cream, Kahlua & Chambord Black Raspberry Liqueur.
Golden Nugget Martini
A perfect combination of Chopin Vodka and Frangelico Hazelnut Liqueur.
Black Forest Martini
For those who like it a little sweeter, Absolut Citron, Frangelico, & a splash of Cherry Juice.
Cosmopolitan
A traditional favorite for the ladies, Grey Goose Vodka, Tiple Sec, & a splash of Cranberry Juice.
Appletini
Another current favorite made with Stolichnaya Vodka, Pucker Sour Apple Schnapps, & Triple Sec.
Sexual Trance Martini
The name says it all! Absolut Citron Vodka, Midori Melon Liqueur, Chambord Black Raspberries Liqueur, & a blend of juices.
Dylan Drop Martini
Stolichnaya Vanil Vodka, Lemoncello Liqueur, Lemon Juice, and a splash of Orange Juice make up this unique cocktail.
Gumdrop Martini
An exceptional combination of Barcardi Limon, Belvedere Vodka, Southern Comfort, Vermouth, & a splash of Sweet and Sour.
We are proud to say we have the largest alcohol selection in Southern, Minnesota, including a full and reserve wine list, over 30 bottled beers, 16 beers on tap and 140 bottles of booze.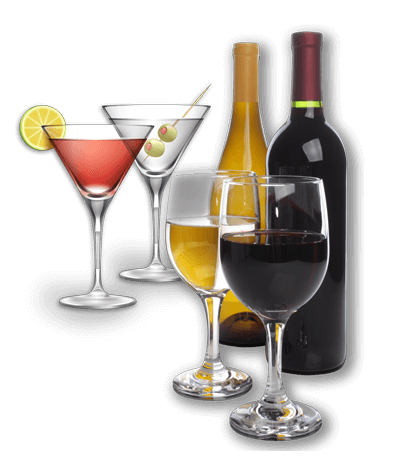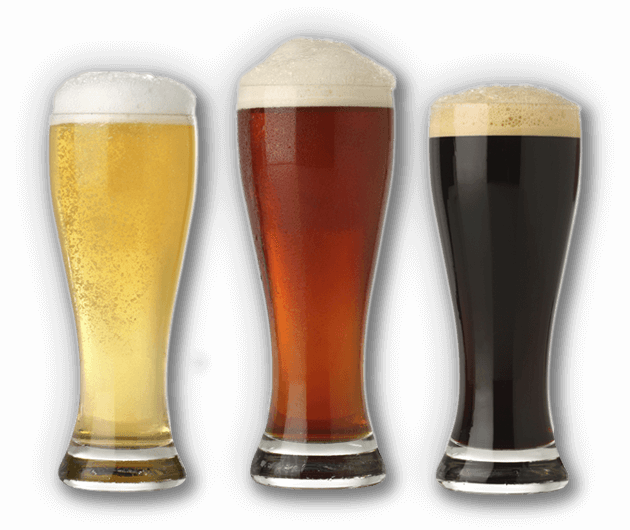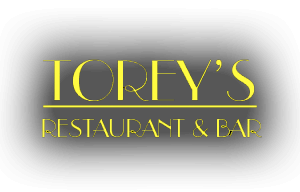 Monday - Saturday 11:00 am - 7:00 pm